ICS Services; Sharing the Expertise
Information and Communication Technologies -ICS recognized the growing market for Information Technology Worldwide as early as 1990. As such, ICS created a dedicated division for information technology services.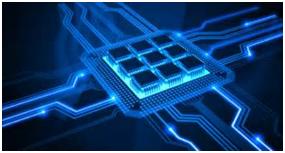 ICS employed hardware and software engineers and programmers, with extensive collective experience in information technology solutions which allowed ICS to successfully implement numerous projects in hardware procurement configuration, software development, data migration, and network installation. ICS offers cutting edge, cost effective technology solutions in several areas such as database development and maintenance, enterprise systems design and health and logistics information technology systems development and implementation. ICS also provided cutting-edge software tools and implementation services in a variety of functional areas. Our best practice delivery methodology ensures that implementations are performed in manageable stages and that an ordering agency's processes are aligned with the implementation. ICS leverages its expertise in systems and software implementation to provide custom application development services in areas such as: Software Development Life Cycle (SDLC) expertise, Streamlined Requirements Gathering, Design, Development, Testing, Cross-Platform and Multi-Language Skills, Comprehensive Functional and Security Testing, and Network systems design, development, and management. In pursuit of these activities ICS has aligned itself with information technology major vendors such as Dell, HP, Cisco and Oracle. Since then, ICS has completed hundreds of contracts in this field in several countries around the world and now holds two large IDIQs one from FAA and the other from the US Navy for computer design and implantation services.
Supply Chain Management -ICS has a global operations model and cutting edge technology that delivers high-value supply chain services around the world. With offices and partners in the Middle East, Africa, Asia and the Americas, ICS brings knowledge tailored to local project and global expertise to international supply chain operation. ICS Supply Chain management practices involve series of activities to guarantee the continuous flow of products from the point of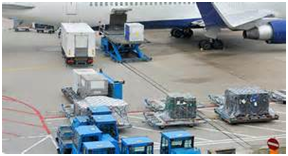 manu­facture to the point where they are used by consumers. The supply chain or its functions operate within a manage­ment system that provides ICS program managers with data to help determine what types of products are needed, where and when they are needed, and in what quantities. Yet, competing priorities for scarce funding devoted to public health programs often result in insufficient financial, human, and technical resources for implementing and strengthening those supply chains. As a result, supply interruptions and shortages of critical health commodities are common in many public-sector programs. Over the last thirty years, ICS gained extensive experience and became aware of the importance of efficient supply chains. ICS supply chain managers can increase the quality and reach of public health programs by better ensuring the availability of the products they manage and by using available resources efficiently so that wastage is minimized and accountability is enhanced. Supply chain management consists of a series of functions that must be routinely performed in a synchronized fashion. Once products for a program have been selected and registered for use, quantity require­ments must be determined for the short term (one to three years) and the medium term (three years or more). The products then must be procured, must be cleared through customs, and must undergo quality control checks. After the products enter the program's supply chain, a multilevel transport and storage scheme must be carefully coordinated so that they reach the service delivery points where they can be used. Supply chain data from all levels in the system must reach managers to enable better decision making. The cycle then repeats itself. Basically the challenge is how to keep the supply going fast enough to meet the end user demand, yet not too fast to be left with too much stock that will be costly to store and will be at risk of expiring.
Pharma-warehousing:ICS understands that the warehousing for Pharmaceutical Commodities is one of the most important cycles of the supply chain efforts. The continuous change and variety of the pharmaceutical commodities together with their different shelf life and its stocking and storage requirement as well as with its different ways of application and the immediate need for proper handling makes it a serious challenge. Warehousing pharmaceutical commodities is part of Supply Chain effort; as such it must have as a minimum certain exclusive requirements in addition to those for commercial warehousing. The warehouse is an important pillar of the supply chain; as such, the use of inventory management systems providing detailed data visibility is crucial for:(1) planning the dynamic storage capacity needs as commodities are received and delivered continuously, (2) de-junk rejected commodities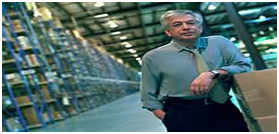 and useless equipment, (3) install and operate a reliable temperature and humidity sensors for continuous monitoring and, (4) have a standby electricity generator to maintain the operation of the cold storage and cooling fans in the warehouse. One of the most important activities is to determine the type and number of people needed to operate the warehouse. The number of the warehouse staff, including the key personnel and the support staff such as clerks, machine operators, electro-mechanical supervisor, administration staff and unskilled labor, will depend on the number of persons needed for each activity, and the equipment needed for this activity.
Construction Management Services ICS' approach to construction project management is a proven method of managing the design and construction process to administer the delivery of projects that fulfill the owner's requirements for quality, function, cost, and timely delivery, while reducing risk. ICS integrates all facets of the planning and construction process – from project inception, planning, and design to construction and occupancy – to provide a very effective and cost-efficient form of risk management for its clients. For almost every facility, we understand the importance of deadlines, the involvement and interaction with the community, public relations, and the need for a safe and positive environment. ICS construction managers are well-attuned to these needs as well as getting the job built from the "bricks and mortar" and administrative aspects of the role. We understand the management aspects of being in the construction project manager's role, where contractual relationships are held by the owner/client and leadership and management is provided by ICS. A fundamental step of design management and review is the design review for constructability. In addition to design plans and technical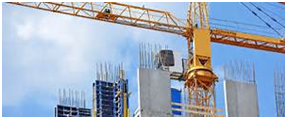 specifications, we also review general conditions requirements such as construction staging, phasing and sequencing, CPM schedule requirements, delay and liquidated damages provisions, temporary utilities, etc. for applicability to project-specific conditions. ICS team is capable of performing cost estimates throughout the design process. We provide CPM scheduling, including master schedules, that is a vital part of our construction management activities. We also provide supervision on Daily Construction Monitoring and Inspection, Quality Control Plan, Contractor's Safety Plan and As-Built/Record Drawings. Other features of our construction management service are Change Order & Dispute Management, Claims Avoidance & Management, Project Documentation Progress Records, Submittals, Samples, Contract Modifications, As-Built Notations, Issues Files, Meeting Minutes and Punch-lists.
Technical and Logistical Support -ICS provides technical and logistical management and support services including but not limited to: technical research, field investigation, case monitoring and evaluation, administrative support, conference and workshop management, and local transportation services. ICS provides onsite project management as part of the ICS effort to facilitate a successful implementation and provide ongoing program management. ICS personnel are highly skilled in logistics, international freight coordination and performance monitoring and are always responsible for managing the global freight moves of commodities from pick up through final delivery. ICS will leverage the lessons learned and the skills acquired from over 30-year experience working on USAID projects. ICS project management activities will include: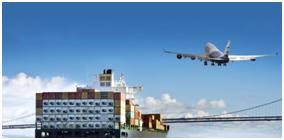 Support procurement by securing cost effective freight rates
Coordinate with vendors to arrange for pick-up of commodities
Coordinate strategic lane pairs and shipping routes
Coordinate customs clearance according to country specific protocols
Work with local agents to arrange for final delivery to central or various locations within the recipient countries
Provide live-tracking on all shipment
ICS arranges for the pickup of the commodities and delivery to the gateway. ICS prepares export documentation, and inspection and pre-move Surveys. Prior to moving any shipment, a complete inventory activity will be performed. Once the cargo arrives at the destination location, ICS collects the documentation from the carrier and advise its client of the shipment's arrival and clear it through Customs. ICS requires vendors to adhere to TSA regulations, including not allowing shipping of any products that do not have the proper manifest or shipping documentation. ICS shares with its clients the most current compliance initiatives developed by U.S. Customs for the trade community and assist in evaluating current trade compliance levels.
International Procurement Services - ICS has been proficient in providing procurement services since 1984. ICS has provided such services to U.S. agencies and their prime contractors in over 25 countries around the word. Our services comprise of preparation of products' specifications, vendor evaluation and selection, purchasing, expediting, financial management, material inspection, warehousing, shipping, preparation of export documentation, inspection and receiving at destination, installation, commissioning, warranty and after-sale-services on. International procurement is a complicated process that varies according to the source of fund­ing for procurement, the recipients, and the recipient country regulations that are in place. In many countries, the related regulation has increased the complexity of the procurement environment and process because it has increased the number of players and steps involved in procurement. Procurement procedures vary from donor to donor and from country to country.
Healthcare Procurement, Information System (HIS) and Hospital Planning- Procurement procedures for healthcare commodities vary from donor to donor and from country to country. The U.S. Government is an active participant of procurement of healthcare commodities. Since the launch of the President's Emergency Plan for AIDS Relief (PEPFAR) in 2003—with its generous commitment to HIV/AIDS prevention, care, and treatment activities—USG has become a key provider of healthcare commodities for programs in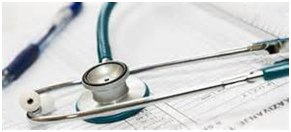 resource-poor countries. Just as the World Bank and the United Nations Population Fund have their own guidelines for procurement, the USG also has a set of regulations that must be followed when procuring healthcare commodities with USG funds. Organizations that procure commodities by using USG funds must understand the technical and program requirements, as well as the rules and regulations that must be followed for the process. If organizations are to successfully complete the procure­ment, ICS understands that multiple steps must be taken, often simultaneously, by various stakeholders involved in the process. ICS has the necessary resources and technical expertise in carrying out projects related to Public Health and Health Information System, specifically in the areas of strategic planning, organizational development, and improving administrative effectiveness. ICS have in-depth working knowledge of various public health complexities, and operational planning expertise through the ready access to a wide variety of consultants with a diversity of complex skills and experience in international activities. An example of that would be the Health Information System to the American University of Beirut for delivery of such system. ICS engaged itself in partnerships with Quadramed Corporation, GE Medical Systems, Phillips Medical Systems, and other major providers of HIS solutions. Such partnerships allow ICS to deliver a complete turnkey system including clinical, laboratory, radiological solutions along with administrative tools for accounting, patient admission, discharge, and billing of insurance companies, or third party payers.
Research and Development -ICS foresees an attractive business opportunity in this field and is planning to further develop its activity based on the combined expertise of professionals included in our database. Our previous experience in Health Policy and Clinical Research grants management allows us to offer qualitative services to federal and private sponsors seeking to collect data internationally. In addition, our strong long-time working relationships with major manufacturers of laboratory equipment, medical devices, and pharmaceuticals in the US and overseas, allows us to initiate and provide services related to coordination of research, products approval by regulatory agencies in the US and internationally, deployment and monitoring of international sites, data collection and analysis, and reporting of results.
Environmental and Industrial Systems - ICS has extensive experience in implementation of environmental protection projects related to evaluation of the existing situation of natural resources, energy consumption and modernization of control laboratories. We have successfully performed in the Environmental and Energy Program for the Russian Government initiated by the US Government under the supervision of Vice President Al Gore.
Agricultural and Laboratory Research - ICS started its activity in agricultural and laboratory research in 1987, servicing the Louis Burger International company in developing the agricultural resources in India. In 1992, ICS shared its expertise with the National Agricultural Research Project (NARP) and participated in a comprehensive program financed by USAID with the Ministry of Agriculture towards the optimization of food resources in Egypt.