Mina Tent Project
Contract number: MI-070-556
Ministry of Public Works, Saudi Arabia
The pilgrimage to Mecca is one of the five pillars of Islam. Today over two Millions pilgrims from all over the world assemble every year at the Holy places in Saudi Arabia to pray. The city of Mina is one of the Hajj stations and hosts the pilgrims for three days and nights. People from different countries live peacefully together with the highest population density in the world – 1.3 square meter of tent area per person. ICS Technologies, Inc. had the privilege to be awarded a Construction Management Contract valued over $12 Million to restore the burned down tents. Within 5 month the consortium of companies, managed by ICS, was able to build fireproof tents that accommodated over 500,000 people in the year of 1998 – first year after the disastrous fire. Koch Hightex/SL JV of Munich (Germany) provided the technology in developing the fireproof membranes and backbone structures to support them. It was an unprecedented effort from all participants of the construction team, and the task was achieved by completion of 350 tents a day.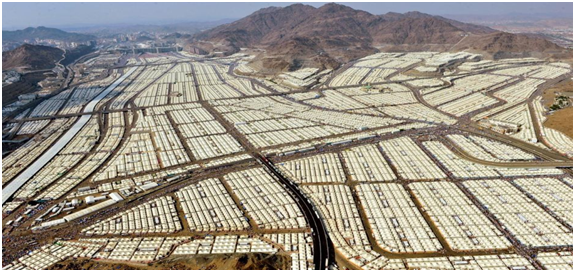 King Khalid Military City
Contract Number: ADA: 001-004
U.S. Army Corps of Engineers
King Khaled Military City (KKMC) in Hafr Al Batin Saudi Arabia is a multi-million dollar contract managed by the U.S. Army Corps of Engineers, and designed by Brown, Deltas, and Associates. At the time it was similar in size to the Alaska Pipe Line Project. The project consisted of family housing, engineering school, warehouse, arms depot and other military structures. ICS principals acted as project managers for Areas 2&5 and the Engineering School valued over $300 million. ICS principals were responsible for all aspect of construction and procurement together with contract management. Prepared the Network Analysis System for the project, set deadlines for all activities, negotiated change orders with the US Army Corp, procured material from USA and other countries such as South Korea, Italy, England, France, Germany and others.


Martifer Solar, 57MWp portfolio of solar PV projects in Jordan
20MWp Al Mafraq Solar Farm
Contract Number: AMM-LIB1-49168, SolarFusion-Amman, Jordan
Al Mafraq Solar Farm was part of the International Finance Corporation (IFC) innovative "Seven Sisters" financing package, which provided a total of $207 million in debt financing for seven projects awarded under Jordan's Round 1. Martifer Solar, the prime contractor, awarded SolarFusion, managed by ICS technologies the contract to design, procure and install the electrical systems of this solar farm. ICS and SolarFusion were assisted by Koco Group and Kurland GmbH of Germany who completed the engineering system's design and assisted in the management of the installation services.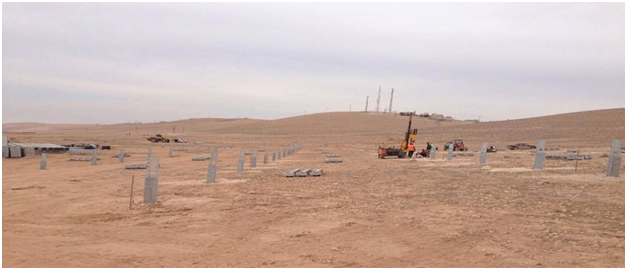 Aswan Dams Earthquake Monitoring Systems
Contract Number:USAID/HADA 7-91-ARE
High and Aswan Dams Authority, Aswan, Egypt
ICS was awarded this contract to source, procure and install Earthquake Monitoring Systems at the Aswan High Dam in Aswan. The systems provided and installed by ICS included State-of-Art Solid State Accelerograph, with three Component Accelerometer Full Range ± 2.0 G, with 5 M Cable, Timing System, Internal Battery, Battery Charger, RS-232C Interface and Software. The system will communicate with a DCF-77 Receiver powered by MSX solar panel with inverters and controllers. The installation consisted of wiring and alignment and functional testing of all systems for proper operation. Certification and report with data, showing proper installation was provided by ICS including the training of the dam staff and operators.


Restoration of the El Nozha Plant
Contract Number:USAID/Kuljian PO-K-3530
Kuljian Corporation/ USAID Egypt
Under the Egyptian Company for refractories, ICS was awarded a contract by the Kuljian Corporation of Philadelphia, PA to renovate and restore the El Nozha Plant in Alexandria, Egypt. The project consisted of restoring the refractory by introducing PLC Systems to monitor the energy and to provide modern equipment consisted of ABB 2000KVA Transformers, Pneumatic Cylinders and several structural works including the replacement of some burners and stacks. Installation, commissioning and training was provided to the refractory staff and their supervisors.